Lindungi Bumi
Lestarikan Keanekaragaman Hayati
United Tractors berkomitmen dalam melindungi keanekaragaman hayati di wilayah operasionalnya dengan menjunjung tinggi prinsip yang berkelanjutan, guna menjaga kesinambungan yang harmonis antara lingkungan, manusia, dan kegiatan usaha. Lihat bagaimana upaya dan komitmen kami dalam melindungi keanekaragaman hayati untuk masa depan yang berkelanjutan.
www.agincourtresources.com
www.turanggaresources.com
Taking steps toward
Sustainable future
Climate change issues have proven that sustainability is not just the right thing to do but also the smart thing to do. As a group of companies, United Tractors is actively seeking ways to improve what we can do to achieve the sustainable future, and relentlessly challenging ourselves to check whether what we are doing is enough.
Our journey and transition require long term commitment and collaboration with our stakeholders. The change in industry trends will also shape the roadmaps of our business portfolio, people and public contribution. Above all, we are committed that these roadmaps should lead toward one common objective: a sustainable future based on long-term value creation.
Environment aspect in ESG
All business segments in our portfolio require energy and resources, as well as generate waste and carbon emissions. We acknowledge that our operation affects, and is affected by, the environment. As responsible corporate citizen, compliance in environmental management is always our top priority.
In line with global standards, as the next step we aim to improve our disclosure on environmental footprints, impacts and efforts to reduce carbon emissions and all other issues that represent tangible risks and opportunities for our stakeholders and shareholders.
Social aspect in ESG
The broad social aspect of ESG is reflected in the relationships between United Tractors and its workforce, the societies in which it operates, and the sociodynamics environment. Throughout the existence of United Tractors, one of our priorities is to nurture the harmony with all stakeholders through employee engagement, community empowerment, customer satisfaction and public relations.
With this sense, we believe we can make a difference in trust, confidence, and effective stakeholder engagement. These are fundamental to support our objective: a portfolio transition toward lower carbon emissions that serves as a sustainability path to improve the livelihoods and quality of life of people.
Governance aspect in ESG
United Tractors is committed to uphold good practice of corporate governance. We continuously improve our internal systems, controls, and procedures in order to make effective decisions, comply with the law, identify long-term risks, their potential impact, and the company's mitigation efforts, as well as meet the needs of all stakeholders.
In line with ESG implementation, we aim to further enhance the key governance measurements related to structure and oversight, code and values, as well as transparency and reporting. Several governance initiatives will involve identifying the sources of long-term value creation, developing long-term metrics, conducting impact measurement and valuation, and transparently reporting these items in accordance with global ESG framework.
LINGKUNGAN HIDUP & KONTRIBUSI SOSIAL
Visi dan Misi dari Program Tanggung Jawab Sosial Perusahaan sejalan dengan strategi Catur Dharma Astra.
Selengkapnya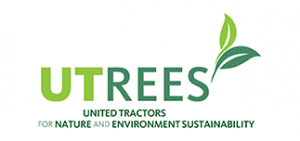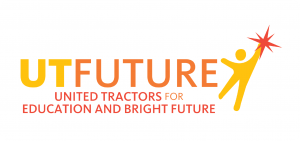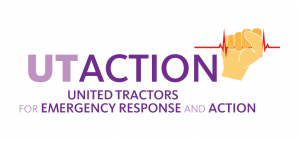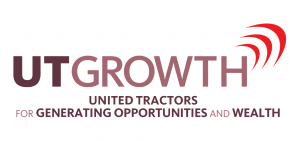 LINI BISNIS
United Tractors telah mengembangkan bisnisnya dengan menerapkan model bisnis berbasis sinergi dan terdiversifikasi menjadi enam unit usaha.Selengkapnya