About Corpu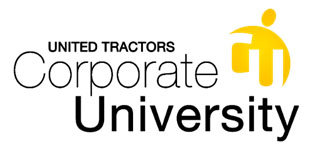 United Tractors Corporate University (UT CorpU), was established in 2010, is an institution designed to become a center for competency development, certification, leadership and organizational culture. The main objective of CorpU is to prepare and develop UT's human resources in facing global challenges.
To achieve this goal, UT CorpU has 4 business development models, namely Order Taker, Learning Enabler, Performance Enabler and Value Creator. The four models are contained in the UT CorpU method, namely 10% (Education), 20% (Social Learning) and 70% (Experential Learning).
UT CorpU is adjusting to the digital era and the needs of the majority of learners today, millennial generation. A variety of millennial applications and learning programs are built, developed and implemented.