As a company that is aware of the Environment, Social, and Governance (ESG) principles, United Tractors strives to increase the knowledge of its employees and communities regarding environmental challenges. Through Environment Day, the company shows its commitment to today's environmental challenges by holding the "Environment Festival 2022".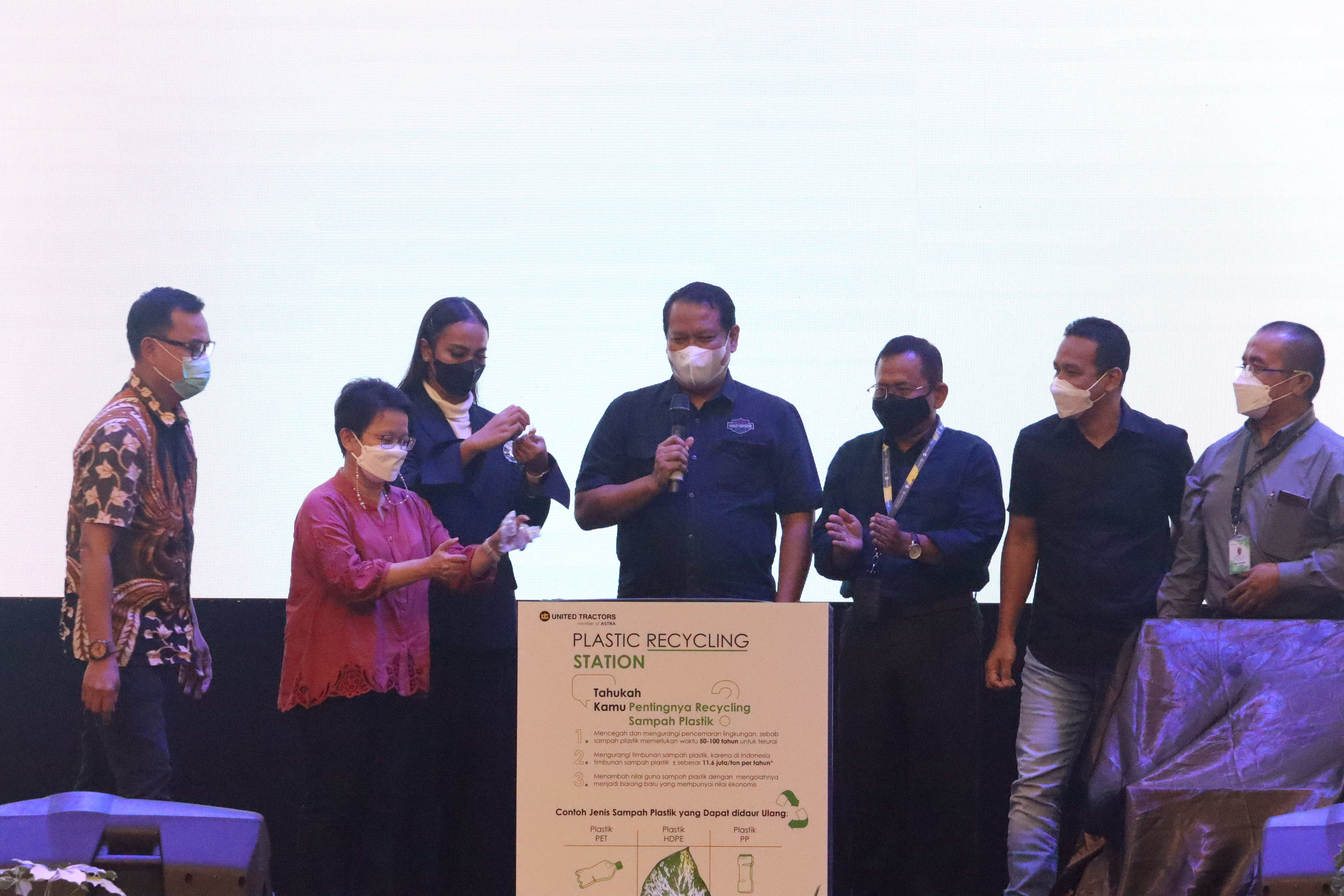 This year's theme aligns with World Environment Day 2022, "Only One Earth", which aims to invite all employees and the community to protect the earth through lifestyle changes.
Envirofest 2022 began with an educational campaign on social media about sorting plastic waste in cooperation with Rekosistem, continued with a talk show with Vania Herlambang as 2018 Miss Environment Indonesia regarding climate change and how to prevent it, ending with Workshop Berkaya with the Waste Bank, which also collaborated with the social entrepreneurship institution Kertabumi Recycling Center aimed at improving understanding of AHEMCE (Astra Heavy Equipment, Mining, Construction, & Energy) employees, families, as well as the community
The series of Envirofest 2022 activities closed with Envirofest Closing Day to inaugurate UT aviary with a total of 250 birds consisting of the Suren Starling, Kebo Starling, Nias Starling, Quail, Turtledove, Albino Puter Bird, Cotton Shoot Bird, Cucak Beard, Murai Batu Male, Murai Batu Female, Burung Trucuk, Kutilang Mas, Kecer Male, Kecer Female, and Anis Merah are a form of United Tractors' implementation of biodiversity protection and become a means of learning biodiversity for employees, families and communities.
United Tractors hopes that the series of Envirofest 2022 activities can inspire people to adopt sustainable lifestyle behaviors and be more responsible for whatever they consume, from the food, energy, and others. Envirofest 2022 is a step to strengthen the Company's contribution to the nation through Good Corporate Governance (GCG) to positively impact the environment and society.